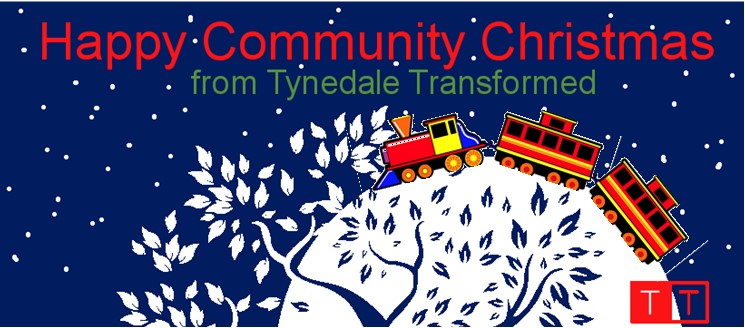 Our community reporters have been out and about after dark and have put together
A Christmas Journey Through Tynedale
Starting in:
Corbridge click here
to
Hexham click here
to
Bardon Mill click here
to
Haydon Bridge click here
to
Allendale click here
to
Haltwhistle click here

Our thanks go to Stephen Fry for the Music on Allendale, Bardon Mill, Haydon Bridge and Hexham Videos.
Enjoy

As well as the lights and displays, the communities of Tynedale are spreading good cheer in lots of other ways. Here are some highlights:
Click on the coloured writing to link to the relevant page.

A Sample of What's on in Hexham:

Number 28 Community Project in Hexham
Mrs Claus delivering presents to local children – donated by Tynedale Lions.
Hexham Community Centre events : Christmas Window trail
Some free, safe and fun festive entertainment for families. You can get a Christmas window trail form from Hexham Community Centre.
And don't forget the Hexham Courant and the local "Matters" Facebook pages
Hexham Matters
Haydon Bridge Matters
Haltwhistle Matters
Bardon Mill Matters
And finally… a message from Haltwhistle's Older People's Project here.
Lots of Christmas Cheer and have a lovely safe and
Happy Christmas