---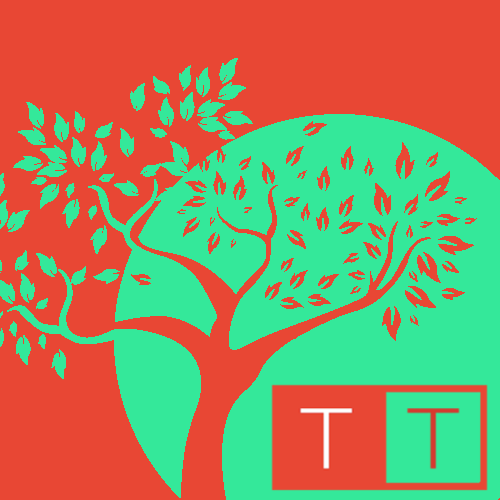 For all the latest news from Tynedale Transformed follow us on Facebook or sign up to our mailing list here:
---
---
March 2023 Newsletter:
Clapping is no substitute for investment
During COVID we showed our support for the NHS by clapping; now the nurses and doctors are on strike. Clapping is not sufficient as everyone knows. "Save our NHS" is the cry, while the government continues to privatise the Health Service under our noses. The extent of the sell off is huge and often goes unnoticed, particularly when many privately provided services during COVID were branded NHS. The rot started in 2012 with the Health and Social Care Act Health and Social Care Act 2012 | The King's Fund (kingsfund.org.uk) Matt Hancock, Health Secretary 2022, stated he wanted to finish off the job started in 2012. (Funny how things turn out!)
The NHS is imploding under the combination of privatisation, lack of investment, shortages of staff and stagnant wages.
We are all waiting longer and longer to see our doctors and to have surgery. Where has all the money gone? The public thinks that more money should go to the NHS and so it should. Many surveys have revealed that people would pay an extra 1p in the pound if it was ring fenced for the NHS. I would rather that we taxed the rich, rather than the person in the street, but this demonstrates that there is a willingness in the country to release more money for health. However, the more you privatise the service the greater percentage of the money leaves the NHS in profits for shareholders. So let's talk about Health.
This month's Hexham Debate is on Saturday 18th March 2023 at 2.00pm on Zoom. Rebecca Fisher Senior Policy Fellow at The Health Foundation charity will be talking on, 'Level or Not?' Why the provision of general practice in England is unfair. General practice, the backbone of the NHS, is in crisis. Dr Fisher will discuss its role in tackling health inequalities in the UK, and explain why Government must act to 'level up' general practice. To join the discussion please sign up to the mailing list with Hexham Debates on:
https://hexhamdebates.wordpress.com
The following Saturday 25th March 10.00 – 12.00 Tynedale Transformed, in partnership with Hexham Debates, will hold a public, in person, discussion entitled, "Health: having your say". There will be representatives from Northumbria Health Trust, Keep our NHS public (KONP north east) and health professionals. As always Tyndale Transformed focuses on what the individual can do, as well as discussing the bigger picture. This meeting is being held at
St Mary's RC Church Hall, Hencotes, Hexham NE46 2EB.
All are welcome.
---
February 2023 Newsletter:
The Housing Crisis: A discussion
Around 8 million people in England live in overcrowded, unaffordable, or unsuitable homes. Poor housing and homelessness impacts on every aspect of a person's, and family's, life. This year, the housing crisis in Britain has deepened. Rents have increased twice as fast as wages, with the cost of a new tenancy increased by over 12 percent in the 12 months to October, (Zoopla). Rent is now 35 percent of average earnings, with rent in the capital taking up more than 48 percent. (ACORN). It's not just about a lack of housing, rather a lack of secure, properly affordable housing. In Tynedale there is a housing shortage. According to a recent housing survey 108 new houses need to be built, per year, in Hexham to meet demand (Castles and Coasts).
Is building more homes the answer? If there is new build what form does it take…community led housing, co housing, social housing? Should we be renovating and repurposing empty buildings and spaces, especially in the high street? Why do most people in the UK want to own their own home? What would it mean to unionise the rental sector. There are actions that we can take locally that could make a difference.
Come and discuss these topics and more at TT's public debate on housing on Saturday 18th 10.00 – 12.00 at St Mary's RC Church Hall, Hencotes, Hexham NE46 2EB.
Tynedale Transformed is holding an in person discussion based on the question: What might housing justice look like in North East England and how can we achieve it?
There will be 3 panellists who will talk for 10 minutes to kick start the event then there will be an open discussion from the floor. The discussion will be an opportunity to explore possible solutions could be implemented locally. A range of speakers with expertise and knowledge of different aspects of housing will be present. Tea and Coffee will be available too.
This event is organised and chaired by Tynedale Transformed, in partnership with the Hexham Debates, which are held on Zoom. https://.hexhamdebates.wordpress.com

We look forward to seeing you.
Best wishes
Tynedale Transformed

Useful links
Acorn Housing Union (https://www.acorntheunion.org.uk)
Community Led Housing (https://hexhamhousing.co.uk)
Co Housing https://cohousingupontyne.org.uk
Action Foundation (Refugee support charity) www.actionfoundation.org.uk
Crisis Housing Charity www.crisis.org.uk
Karbon Homes (social Housing provider) www.karbonhomes.co.uk
The Big Issue www.bigissue.com
---
January 2023 Newsletter
Happy New Year to you all.
We hope that you had a good break and that 2023 sees some real change; globally, nationally, regionally and locally.
Our good news for 2023 is that Tynedale Transformed has formed a partnership with Hexham Debates. Hexham Debates run a series of talks every spring which take a global look at the issues that are affecting us. Since COVID they have been held on Zoom and are continuing to do so. This partnership means that Tynedale Transformed can help to organise face to face discussions that are informed by the Debates. These events will provide an opportunity to meet, discuss and explore solutions which could be implemented locally.
We are holding 3 public meetings in February, March and April.
They are:
Saturday 18th Feb 10.00 – 12.00 Housing
Saturday 25th March 10.00 – 12.00 Health
Saturday 29th April 10.00 – 12.00 Environment and Climate Change
Each panel will consist of three local/regional people with an expertise and/or a strong interest in the topic. The panellists will speak briefly and the remaining time will be a discussion for all.
These events will be held at St Mary's RC Church Hall, Hencotes, Hexham NE46 2EB. A list of associated resources will be provided at each discussion.
In the meantime look up The Hexham Debates. They start on January 21st 2023
Go to https://hexhamdebates.wordpress.com/ and sign up. They record all the debates so you can watch ones that you have missed.
Spread the word and we hope to see you there.
All the best.
Tynedale Transformed.
Some of us have been reading Anne Pettifore's book The case for the Green New Deal.
---
December 2022 Newsletter
Welcome to the December edition of our Second Sunday Newsletter! It was tempting to make this light-hearted and Christmassy. But apologies! We are in such challenging times and with so much to discuss – it's a serious newsletter! W
e have to start with the cost of living crisis and this report in the Hexham Courant
Cost of living crisis for Hexham children
Hexham, one of the wealthier market towns in the UK with shocking levels of child poverty: 24% of children in Hexham living in poverty!
Our problems in this country are deep and systemic. It is not inflation, Ukraine, Russia, the pandemic that are the causes of our current cost of living problems. These are the symptoms. In the same way as when we may have a runny nose – that is not the cause of us feeling bad.
So, what are the causes of our current malaise and what can we do to end the UK being the sick person of Europe?
It is not difficult to identify these causes and, equally, it is not difficult to identify solutions. The issue is – do we have the collective will to take on the vested interests blocking these solutions.
Cause 1
A lack of affordable housing in both the rented and buying markets
A failure to have regulations to ensure quality houses are built and rented houses are of a suitable standard
How do we solve this?
Amend planning laws and build affordable houses! This recent Guardian leader (link below) on housing makes a key point at the end: "What Britain plainly needs is a mix that includes social and affordable housing of good quality and size, with proper community assets like schools, doctors and shops, and where residents are not so dependent on the motor car. But in the Britain of 2022 that more virtuous mix is simply not on offer."
Planning laws and affordable housing
We need to build communities and not just houses. Watch The Ice Cream Wars on BBCi player to see what happens when you build houses without community infrastructure.
Cause 2 Cost of energy and the lack of any coherent industrial and economic strategy
Solution
Invest in green energy, insulate our houses and invest to provide a Green New Deal
The recently formed Allendale political book group is reading; "The Case for the Green New Deal", by Ann Pettifor. Written pre-pandemic (2019), it is an excellent explanation of the systemic change required for our financial and economic systems. It provides a road map to achieving sustainable growth and to building an economy, "based on social and economic justice, one that celebrates the altruism, cooperation and collective responsibility that is characteristic of human nature."
Here's a review: Pettifor's Case for A Green New Deal – the Ecologist – Ann Pettifor
Cause 3 Low wage and low skilled economy
Solution
Basic living wage, reformed benefit system, investment in skilled jobs – see the Green New Deal above
4 Poor connectivity and high transport costs
Solution
Nationalise rail and bus services. Invest in local bus services and look to creative community solutions for local transport
5 Health and social care system
A health and social care system overwhelmed by a lack of investment in hospitals, doctors, nurses and, crucially, in our social care system.
Solution
Wealth taxes – the article below suggests we could raise £37 billion annually from wealth taxes
This represents about 30% of our NHS budget and would be transformative.
Hope:
I don't think any of the above is impossible to achieve. We are a wealthy country. The problem is that our wealth is tied up in too few hands and in assets, above all in housing. We need to build an economic and financial system that creates wealth, yes, but works for everyone. See the Green New Deal above.
We have a remarkable community spirit in this country and the pandemic and the cost of living crisis is bringing this out. Watch The Cost of Living – a short film made by Greenpeace in partnership with NEF (New Economic Foundation). "The film tells an inspirational story of a community in Rother Valley who are trying to support each other through the cost of living crisis. Local groups are leading the way in the fight back against fuel poverty, but we need this government to step up."
Local responses to the cost of living crisis can also be found on:
How do wages work? – North East Bylines
Can't pay, don't pay | Red Pepper
---
November 2022 Newsletter
It seems only appropriate with Cop27 taking place in the past week, that this month's Tynedale Transformed Second Sunday Newsletter focuses on climate change.
Cop27 in Egypt:
Last week world leaders – and plane loads of negotiators, activists, journalists and lobbyists – gathered in Egypt to discuss climate change at Cop27. Whatever it achieves, or fails to achieve (being generous, it is too early to say at the time of writing), it has, at least, once again focused our attention upon the biggest threat to mankind and the future of our world.
Tynedale Transformed is about change and justice in society. And climate change is the biggest challenge facing all of us. If significant progress can't be made on climate change, everything else becomes irrelevant.
But, let's be honest, it's not going well, is it?! CO2 emissions are expected to set a new record in the coming year. The World Meteorological Association has revealed that the last eight years have been the hottest on record. The rate of sea level rise has accelerated. European glacier melt has shattered records and extreme weather incidents have caused devastation across the world.
However, the fight must go on. Yesterday (Saturday November 12th) thousands of people gathered in Newcastle, and all over the country, in rallies organised by the Climate Justice Coalition www.climatejustice.uk
The aim was to raise awareness of climate change, but also – one of the main aims of Cop27 – the urgent requirement for climate reparation. Loss and damage to vulnerable territories because of climate change has already, and will, run into trillions of pounds. The UK, the US, and others, have so far failed to pay their fair share of compensation and aid. The PM Rishi Sunak has said reparation is "not the right approach." Not right for whom, one wonders?
So, what can we do?
According to a recent report, Hexham's carbon footprint is 88,500 tonnes of CO2 per year – or 16.8 tonnes per household. The figure is produced by the University of Exeter working with the Centre for Sustainable Energy and the Department for Business. You can find out more at www.impact-tool.org.uk . It shows there is a wide disparity between the wealthier and less affluent parts of Hexham – perhaps, no surprise – the wealthiest parish producing a third more CO2.
Tynedale Transformed spoke to one of the supporters of Hexham's recent Net Zero Fair (more on this below), Town Councillor John Ord (Labour) who said, "It is essential local communities do what they can, despite Government indifference. We can significantly reduce our carbon footprints by walking and cycling instead of using the car for short journeys; by staying in the UK for holidays, instead of flying abroad; by eating less meat and fish, but more vegetables instead; by buying fewer new goods and re-cycling, re-using and re-purposing those which we already own."
John really believes in the value of individual effort and doing what we collectively can on our own doorstep, but he admits to feeling disenchanted by national politicians of all parties.
"I have no faith that any of them are willing to put their words into action," he says. "No matter how grim a picture scientists paint of our future nothing is done, the capitalist west seems incapable of action.
"My hope is that grassroots action can provide, or embarrass, our leaders into doing something positive. However, even rolling out a programme of retrospective insulation of our homes appears beyond them."
Hexham's Net Zero Fair:
Last month more than 500 people attended the second Hexham Net Zero Fair held at the Queen's Hall and Hexham library. If you missed it, there'll be another one in the spring. Another town councillor, Ariane Baty (Open Hexham Independent) was the main organiser, she spoke to Tynedale Transformed.
"From a Hexham perspective, I want people to know that we have these Hexham Net Zero Fairs every six months where people can find out all about the initiatives in town, be consulted by Hexham Town Council, and get involved.
"Hexham Town Council www.hexhamtowncouncil.gov.uk is behind this and are doing what they can to establish a community plan to reach net zero by 2030. It's worth adding that Northumberland County Council also now has a dedicated Climate Change team.
"Hexham is inspiring other towns across Northumberland, climate action groups in neighbouring villages, and providing a place and network for local people to channel their energies to help the environment."
And I guess that's the lesson, isn't it? Keep going, keep trying and do what you can individually and in your community. We can write to and lobby national politicians, but if they ignore us, we'll have to wait for an election to give them the ultimate message. But in the meantime, as Cllr John Ord says "embarrass" them into action. And as Ariane Baty adds, "People need hope. Hope gives people wings to do stuff."
---
October 2022 Newsletter
Tynedale Transformed at The World Transformed
Tynedale Transformed has just come back from The World Transformed 2022, an annual festival of political education, arts and fun. The World Transformed (TWT) works to support, develop and deliver political education across the UK in order to build a movement capable of radically transforming society. The annual 4-day festival of politics, arts and music began in 2016 and has since become the biggest political education event in the UK. Tynedale Transformed is one of 30 transformed groups throughout the country. Our own North of Tyne Mayor was there on a panel at the festival talking about a Universal Basic Income, and we helped to run sessions on: community organising, routes to power, radical knitting and singing in protest. Who says politics can't be fun? Have a look here. There were over 100 sessions and over 1000 attendees over 4 days and the range of topics was huge, from the global to the local and everywhere in between.
As well as sessions and workshops and music and performance there was the wonderful TWTfm a series of podcasts that exist outside the festival and cover subjects from the bath house, holidays to unemployment, (which we contributed to).
And finally, Penny Grennan made it onto Toxteth TV on a programme discussing the radical history of Liverpool, singing her song "Why Not?" (at 2.40 in)
Which make us think about our own radical history tour that we made in 2020 called The Trouble with Hexham. All is not as it seems! Have a listen. It may become a TWT fm podcast soon
We came back re invigorated, so watch out for Tynedale Transformed events starting this autumn. What would you like us to run? Let us know.
Ideas so far are: Public meetings, speakers and panels, a reading group, cafe chats, radical knitting, Sing in Protest, workshops on how to organise, routes to power… over to you.
---
September 2022 Newsletter
Well, what a summer! Climate change writ large (with deadly record breaking temperatures in Europe and deadly floods in Pakistan), soaring inflation and a cost of living crisis, a prime minister and government 'absent without leave' and If the outpouring of raw sewage into the seas and rivers around coastal England isn't a metaphor for this summer's Tory leadership race, then I don't know what is.
Water pollution: Welcome to Shit Creek. Population: Us.
"A decade of budget cuts and government deregulation has left the Environment Agency, almost literally, up shit creek without a paddle. The growing tsunami of sewage unleashed on to Britain's waterways is a shocking demonstration of how undermining our regulators leads to a disregard for nature and those meant to protect it." Dr Doug Parr Greenpeace UK's chief scientist.

No amount of Tippexing over their track-records will change the fact that Conservative MPs voted to allow water firms to continue dumping raw sewage into our seas and waterways and cut the budget for monitoring and reducing pollution by two-thirds.
Liz Truss was responsible for cutting millions of pounds of funding earmarked for tackling water pollution during her time as environment secretary. That our new prime minister was an instigator of cuts to the money used to protect our rivers, and so helped cause this environmental catastrophe, doesn't bode well for the UK's protection of the natural world. Liz Truss has sewage on her hands!
When will the water companies and the Conservative Government stop treating our country as an open sewer? Putting profit before planet has serious consequences. Perhaps, clean, affordable water should not be in the hands of private firms targeting profit. What do you think?

Where were you? A poem by Harry Gallagher
"Where were you in the wind-chapped winter
of frozen pipes in cold comfort land,
of tether's end mothers dragging children
down the dark hungered aisles
of swept empty foodbank shelves?"
Where were you? (The full poem can be read here)

Free school meals for all children: Fears of widespread child hunger spark calls for universal free school meals.
"No other part of the school day is means-tested in this way – universal free school meals should simply be a fundamental part of going to school." Kate Anstey Head of the UK Cost of the School Day programme at the Child Poverty Action Group.
Hunger will be the 'single biggest challenge' schools face this autumn term, sparking calls for the government to introduce universal free school meals to help tackle the crisis.
Already, 800,000 children living in poverty in England do not qualify for free school meals, according to the Child Poverty Action Group, and now headteachers are bracing themselves for rising numbers of children from homes that cannot afford to feed them properly.
"Last winter, I already had a group of children who stood round the radiator outside my office every morning because they had no heating on at home and needed to warm up," said Paul Gosling, head of Exeter Road community primary school in Exmouth. "We will have far more children turning up to school hungry."
A single mother in Tyne and Wear, who spoke to the Observer newspaper on condition of anonymity, said that although she is on universal credit and frightened about juggling food and bills this winter, her two sons are not entitled to free meals at their primary school because she earns £728 a month working part-time in education administration.
She said: "We already have thermals and fleece pyjamas so we can avoid putting the heating on. The kids have [free] swimming lessons, which we have factored in as a hair washing day to avoid running a bath at home. The cap for free school meals is far too low. Apparently we are poor but not poor enough."
The government needs to introduce universal free school meals because so many families will be in desperate need despite falling outside the government's poverty threshold.
What is levelling up? An evening of discussion with the North of Tyne Mayor
"We'll know levelling-up has worked when kids growing up here, can see a future here."
Jamie Driscoll The North of Tyne Mayor.
There is an evening of discussion at St. May's Church Hall in Hexham about levelling up with Jamie Driscoll, our North of Tyne Mayor. Book your free ticket with 'eventbrite' here.
And now for something completely different: The Allen Valleys Folk Festival
"A small friendly festival in a Northumbrian North Pennines village setting." Nick Pepper AVFF Board Member
Get geared up for some fantastic music, dancing, socialising and general merriment (and not forgetting the burning of the Allendale Wolf bonfire on the Saturday evening!) The Festival runs from Friday 23rd September to Sunday 25th September at various venues in Allendale. More information here.
And now for something completely, completely different: Mark Steel's in town
"There is so much to yell about. There's the modern world in which you spend so long trying to work out iTunes, that it's easier to form a band and learn the songs. But there's also so much to be delighted with. Like the fact that everyone in Northampton knows the sign that says 'Family Planning Advice – Use Rear Entrance'." Mark Steel Comedian
Comedian Mark Steel visits towns across the UK, meets the locals, and creates a stand up show for them – and us – about the town. Mark is visiting Hexham in October and is appearing at the Queen's Hall Art Centre. What local topics will be discussed in his Hexham show? An in-depth discussion about local parking issues? A mention of Hexham's 'Fair Trade Town' status? Perhaps, how our local MP prefers to be 'down south' rather than spending time in his constituency? Or the fact that B&M in Hexham has advert calendars already displayed on the shelves? (Is it too early to be thinking about Christmas?)
Have a great rest of the month. Have you bought your new kettle yet?
---
August 2022 Newsletter
Hi, Greetings from the shade.
The political, economic and climate chaos at the moment often makes us feel powerless and temperatures in the 30s don't help. Here at Tynedale Transformed we are individually working on projects and campaigns covering local food production and distribution, the Real Living Wage, food poverty and fuel poverty and the environmental. However, we need to push for change on a national, international and global level too. So, while the heat consigns us to the shade, let's keep lobbying until the temperature drops.
Please find below some links to petitions and actions that can be supported no matter what the forecast is.
To inspire you, here is a great example of why activism is important…. Tarras Valley Nature Reserve on Instagram: "We are absolutely over the moon to announce that…..together….. WE DID IT!!!!! 🥳🥳🥳🥳 Together, we have made history by successfully…"
This is a great example of community led re commoning of land. This group successfully raised £2.2 million to complete the 2nd phase buy out to double the size of the Tarras valley nature reserve, to 10, 500 acres. The largest community land buy out in Scottish history.
This is a petition to demand the UK government commit to no new oil and gas projects in the North Sea. Can you join me and sign and share the petition? You can sign here:
https://act.gp/3uPF7NU
Bee killing pesticides are banned across the country, but the government have just approved an emergency license for sugar beat crops. This is about bees, but it's also about us. If we keep harming bees, we risk our food supplies. It's estimated that a third of our food is dependent on pollinators, of which bees are some of the most important. A third of bee populations are already shrinking. We can't allow pesticides to destroy our environment and kill any more bees. Here's the link to the petition: https://act.gp/3Ag4bPa

Peatland is the UK's largest natural carbon store on land, 'locking in' an estimated 3.2 billion tonnes of the stuff, as well as being vital habitats for birds, rare insects and plants. But landowners and grouse shooters are intentionally setting fires in these precious parts of our countryside.
We need to call on the government to properly ban this and protect our natural land. Here's the link: https://act.gp/38yEq34

This Friends of the Earth petition tells Liz Truss and Rishi Sunak, that we won't accept the fracking ban being reversed. Alongside extracting harmful fossil fuels, fracking puts local communities at risk and led to a series of earthquakes in England in 2019. Let's save our communities from fracking. Join me and sign now 👉 https://action.friendsoftheearth.uk/petition/tell-next-prime-minister-not-lift-fracking-ban?utm_source=whatsapp_share&utm_campaign=%5B2125%5D&utm_medium=share

Did you know that only 12% of our plastic waste is recycled in the UK? The other 88% of our plastic waste is burnt, buried in landfill or dumped on other countries. It's a scandal. This petition urges the government to fix the plastic waste crisis. Here's the link
https://act.gp/3uyMKay
See you in September when some of us are gearing up for The World Transformed Festival in Liverpool ( 23rd – 25th). Come if you can. if not, look at the web site, there will be sessions that are recorded and live streamed.
Until then, have a good summer
---
July 2022 Newsletter
Things are moving so fast in Parliament that anything we write will probably be out of date by the time this goes out. However, there are some enduring issues that need challenging, no matter who is in power.
Reliable sources of information.
One of the many casualties of public life, particularly under the Tories and the Tory press, has been the truth, and it is hard to find out what is really happening. Listed below are a number of alternative sources that may help in the quest for reason, discussion and facts. Even if you don't agree with them they are not owned by multi millionaires with an interest in maintaining power at the expense of fair reportage. These suggestions are purely personal. Please see below.
The dispute with the RMT and Network Rail is a classic example of the misrepresentation of the facts and the best source of information about the strike is the RMT website.
RMT refute strike day claims by rail industry and government – rmt or https://rmt.org.uk
The Unions are balloting throughout the summer about pay and conditions with Mick Lynch from the RMT leading the way. Austerity was a Tory political choice and it looks like the nurses, teachers, railway workers, hospital cleaners, barristers, signal men, post al workers and communications workers, and many others, have had enough. We have to challenge the government in any way we can. A recent poll showed that over 60% of the public supported the RMT strike action. The tide is changing and we at Tynedale Transformed hope to be part making that change happen. Please join a Union if you are eligible.
Newspapers
The Financial Times. I never thought I would say that but they are less given to distortion than other papers. Financial Times (ft.com) or https://ft.com
I also read The i and the Guardian just to see what they are saying.
The Morning Star, available in the Coop is reliably left wing, (it is no longer run by the Communist party). Digital Edition (01.07.22) – Byline Times
Byline Times is an independent publication or https://bylinetimes.com with a regional edition at Home – North East Bylines or https://northeastbylines.co.uk
Broadcasts and commentary:
Lead by Donkeys, projects unflinching videos in public places criticising the government, the last one, about Boris Johnson's history of lying goes back almost to birth! Led By Donkeys or https://ledbydonkeys.org
Novara news Novara Media or https://novaramedia.com
Double Down news Double Down News or https://doubledown.news
Magazines:
Tribune Magazine https://tribune.co.uk
Red Pepper https://www.redpepper.org.uk
People's Activist groups on the political left
The People's assembly About – The Peoples Assembly or https://thepeoplesassembly.org.uk
---
June 2022 Newsletter
Like 40% of Tory MPs, Tynedale Transformed campaigns for change! Let's hope we both achieve our goals – we think the two could be linked. But at the time of writing this, Boris Johnson is still the Prime Minister. And, at the time of writing this, a new report says that third of schoolchildren in the North East are in receipt of free school meals. We certainly live in extraordinary and often shocking times.
So, as the world continues to horrify, it's worth reflecting that there are still an awful lot of really good people on this planet. In fact – to coin a phrase – we are "the many" and it is only by using that collective power that we can hope to force change upon "the few."
Here are just some of the really great things going on in our area:
Congratulations to The Haltwhistle Partnership which, as part of the Jubilee, has been awarded the Queen's Award for Voluntary Service. The Partnership is currently involved in a number of projects on housing, climate action, plastic re-cycling, heat from mine workings, a mini wool processing plant, to name but a few. Julie Gibbon, chair of The Partnership said: "We are delighted to receive such a prestigious award. Whether it is litter picking, gardening, offering advice, running activities or trailblazing new ideas, we couldn't achieve anything without our wonderful volunteers."
The cost-of-living crisis is top of everyone's agenda at the moment. We spoke to Sam Gilchrist at the West Northumberland Food Bank which continues its tremendous work helping those in need. She says her organisation has assisted more people in the last eight months than in the whole of the previous year. That's more than four hundred households who've been in touch since energy prices started to rocket last October.
"Many people were just about keeping their heads above water until the energy prices began to soar, but now they really are in need of help and support," she said.
The Food Bank doesn't just help with food. It can also provide energy vouchers and it has a hardship fund. All this is supported by hundreds of people in our region who donate money and food every month.
Sam welcomes the recent Government announcement of support calling it a "welcome boost," but she says it's not nearly enough and with further price rises to come things are only going to become more challenging.
"We're particularly worried about rural poverty in smaller communities. And about people who don't come forward. I say to anyone who feels too proud or ashamed to contact us, that this isn't their fault. There are things happening beyond their control. People can just ring us, or email us, and we will help. They don't need a referral," said Sam.
https://www.facebook.com/westnorthumberlandfoodbank
https://www.westnorthumberlandfoodbank.org.uk
https://www.chroniclelive.co.uk/news/cost-of-living/food-bank-hexham-ponteland-northumberland-23965367
Then there's Rosie's Corner which helps families with clothes and shoes. Speaking to the Hexham Courant recently, the charity's founder, Rosie Gilchrist said: "Over the last year we have provided families in need with over 1,000 items"
"Donations are handled by messaging the Facebook page with drop off points in Hexham, as the unit is kept as a private and confidential place for families to get what they need."
https://www.hexham-courant.co.uk/news/19801723.rosies-corner-hexham-recognised-charity
https://www.facebook.com/Rosies-Corner-316985049221736
Higher Ground is a social enterprise project which seeks to improve mental health and well being through gardening. It is based in Allendale. We spoke to Project Manager Jane Pryde at their recent plant sale and book swop. "We have a coffee drop in every Thursday between 10.30-12.30. Anyone can come along. And we're extending the invitation to newly settled Ukrainian families in the Allen Valley," she said. The site includes a community orchard, classroom, vegetable and herb gardens, reflection spaces and a sensory garden.
"Gardening is profoundly good for you.. a great way of keeping people active and keeping them outside helping their sense of wellbeing," added Jane.
http://www.higher-ground.org.uk/
https://www.facebook.com/highergroundallendale
Talking of gardening, Hexham Town Council has successfully raised £8,690 to fund a project called Grow Hexham. Grow Hexham matches local gardeners with idle gardens. Using recycled tools, shared skills, knowledge and food for the benefit of the grower, the owner, the fresh food bank and the environment. The fundraiser, which finished at the end of the December, benefitted from a 65% grant from The North of Tyne Combined Authority, who hope that the scheme can be rolled out into the whole region in the future.
Penny Grennan, the Town Councillor who's leading on the project said, "We are very excited that so many people have supported our fund raiser, now we need to make it happen. We need gardeners; spare plots to garden; and we are recruiting for the job of co-ordinator." If you are interested in any of these, please contact Hexham Town Council through their website, or use the link below.
https://www.hexhamtowncouncil.gov.uk/?s=Grow+Hexham
Lastly Hexham Climate Action alwayssupports re-wilding projects. One of which has been underway at the Sele in Hexham, where there's less mowing and more growing. All of us can do this in our own gardens.
https://www.facebook.com/groups/2161521853905604
---
May Newsletter 2022
A belated happy May Day to you.
Elections, election pacts and informal alliances – 'Secret election pact to stitch up Boris' rants the Daily Mail – As this email is being written, votes are still being counted in a set of elections that will help to gauge the political fortunes of all of the political parties.
Although people have cast their ballots for local representatives who will be responsible for planning issues, housing and rubbish collections, these local elections obviously give voters a chance to have their say on national issues too.
The writer of this email must confess to taking part in some 'punching of the air and doing a somersault and landing on the bed' type behaviour when the result from Westminster City Council was announced (Bitter memories of being a housing officer in Paddington during the dark days of the Porter years still haunt him). But, on a more serious note (and whisper this so that the Daily Mail doesn't hear), do these results make a election pact or informal alliance between opposition parties more or less likely in future elections? Informal alliances between progressive parties help win seats argues Neal Lawson, director of the cross-party campaign organisation, Compass. What do you think? Do you agree?
The cost of living crisis – 'Let them eat value brands' – The cost of living crisis continues to squeeze families across the UK, as everything from energy bills to grocery shopping has soared in price. In March, experts warned that Britain was heading for the worst fall in living standards since the 1950s, with 1.3 million people facing 'absolute poverty'.
Since the energy price cap was lifted at the beginning of April, millions have seen their heating and electricity costs rise by 54%, with the government criticised for failing to offer sufficient support to those struggling (The latest intervention being Environment Secretary, George Eustice's patronising cost of living advice to 'buy value brands', which sparked understandable fury).
As well as increases in the cost of food, taxes and other everyday expenses are up. Last week, interest rates rose to 1% from 0.75%, their highest level since 2009 and the fourth consecutive rise since December. Experts have also said the government's decision to cut universal credit by £20 per week last October, and now its refusal to increase benefits in line with the real cost of living, was putting unprecedented pressure on the UK's most disadvantaged households. Inflation is also outpacing the rate of wage rises, with real-terms wages now falling at their fastest rate since 2014.
The Big Issue has broken down exactly what's changing – and where to get help during the cost of living crisis.
Ukraine – The local response – Ukraine continues to appal and trouble in equal measure and the ongoing war continues to exacerbate a massive humanitarian crisis. A number of local groups and organisations have stepped up and organised fundraising to fund relief efforts, as well as coordinating supplies of what is needed by those fleeing the war.
An example of this is the fundraiser held in Allendale last month to support the people of Ukraine. The charity, Allen Valleys Help for Ukraine held the 'Ukrainian Dumpling Cafe' at Allendale Village Hall, where volunteers served Varenykys, which are potato and onion dumplings, beetroot soup, and sausage rolls. One of the volunteers at the event, Holly Clay said, "The mix of generations and backgrounds of folk that came was really great. The other important thing was how real a connection it made to Ukraine, because the food was authentic, the flavours and textures and ingredients were new to many there, that created a very real connection that affected the atmosphere and conversation." The event raised more than £3,000.
Alternatives to Materialism – The Hexham Debates – The Hexham Debates continue the tradition of active radical debate and at the end of April discussed 'Hyper–consumption: Corporate Marketing versus the Planet' with Gerard Hastings, Emeritus Professor at the University of Stirling. Gerard's contention was that the constant stream of marketing that infests our lives is explained by a crass economic truth: profits depend on demand outstripping supply. A multi-billion-dollar global industry has therefore been built to turn us into devout consumers. Gerard invites us to explore alternatives to a materialist system that is threatening our survival. Follow the link to watch and listen to the debate.
And not one mention of tractors. Enjoy the rest of May.
---
April 2022 Newsletter
Ukraine continues to appal and trouble in equal measure: the most recent revelations of massacres and sexual assaults by Russian troops take the people of that country back to the darkest days of the Nazi occupation of Ukraine. They are also a further stark reminder of how thin is our veneer of humanitarian behaviour: the Serbian massacres in Srebrenica were 29 years ago.
With our government currently portraying itself as the leading western supporter of Ukraine and Boris Johnson presenting as the best friend of Zelensky, perhaps we need to reflect on the UK's role in bolstering the kleptocracy that is the Russian economy. Russian oligarchs with close links to Putin have been made welcome in the UK for many years, with money laundered through the city of London and properties made readily available. The absurdity of the scale of the police response to five squatters taking over Oleg Deripaska's mansion in Belgravia – says it all. Would we as individuals receive such a response following a burglary in our house?
https://www.independent.co.uk/news/world/europe/met-police-oligarch-squatters-london-b2035403.html
At home, Rishi Sunak's spring statement has revealed how uncaring and ruthlessly selfish is our government. With the £20 uplift to universal credit long gone, those on lowest incomes are left to face national insurance tax rises, energy costs doubling, council tax rises, and spiralling inflation, with only the thinnest of gruel for support: a loan to help with energy costs and some mitigation on council taxes and NI.
On energy the case for a windfall tax is absolutely self evident – except to those in the Conservative government.
https://www.theguardian.com/commentisfree/2022/feb/11/uk-windfall-tax-oil-gas-bp-profits
Looking ahead and searching for coherent strategic answers to our energy and financial challenges, there are two sources I would recommend:
First the New Economics Foundation: https://neweconomics.org/
Their mission statement states:
"Working with other organisations, NEF aims to create a new economy that works for people and within environmental limits. We are guided by three missions:
A new social settlement: A new social settlement will ensure people are paid well, have more time off to spend with their families, and have access to the things we all need for a decent life.
Find out more
A Green New Deal: The Green New Deal is a plan for government-led investment to reduce the carbon we emit and massively boost nature, while creating a new generation of jobs.Find out more
The democratic economy: We need to devolve state power and transform ownership of the economy to give us all an equal stake in the places where we live and work.Find out more
Underpinning all three missions is an acknowledgement that the rules and institutions that shape our economy are not forces of nature beyond our control, but have been designed by people. Over the past 40 years, they have been redesigned in favour of the market rather than people and planet. In little more than a decade, we must redesign them again."
The NEFs recent blog (4 April) on the energy crisis provides a strategic approach to providing an energy security strategy and tackling the costs of living crisis https://neweconomics.org/2022/04/9-things-we-need-in-the-energy-security-strategy
Economics, finance and tax can always make a confusing mix but one source that provides a radical and clear approach to these issues is Richard Murphy's blog: https://www.taxresearch.org.uk/Blog/
What I like about this blog is that the comments after the articles are well developed and often provide additional clarity and useful follow up points.
Finally, local citizen assemblies have taken off since 2019. Here is a link to a "report card" examining the impact of these assemblies.
https://constitution-unit.com/2022/03/25/local-citizens-assemblies-in-the-uk-a-second-report-card/
Pleasingly, the North of Tyne Assembly on Climate Change championed by North of Tyne Mayor Jamie Driscoll receives a positive report.
---
March 2022 Newsletter
Welcome to our first edition of Second Sunday News,
The war in Ukraine is appalling and deeply troubling. I am reminded of a saying, "The trouble in the fight between good and evil is that good always has one hand tied behind its back". In the absence of an international solution we can lobby and help in any way that we can. There are lots of local and national groups collecting supplies and money for Ukraine. COVID and now the war have smoke screened the Government's lies, incompetence and corruption. It is a truly frightening and depressing time, nationally and on the world stage.
However, in amongst all of this, there are still stories of hope and achievement.

Locally, Hexham Real Living Wage Group's campaign "The real Clap for Carers" has recently been instrumental in getting Northumberland County Council to increase the money that they pay to Care Providers in order that they can pay their staff the real living wage. This comes into effect in April and the group has a place at the table to review progress.

Hexham Town Council are committed to addressing Climate change and the biodiversity crisis and the Grow Hexham project is getting off the ground, if you will excuse the pun. Grow Hexham (spacehive.com)

Also,there are lots of active groups in the Tyne Valley who are supporting their communities in many different ways. In the face of all the things that are happening we have to make our communities resilient whilst understanding the big picture. A great example of this is the Hexham Debates: local in conception and international in reach. fantastic speakers lately on a wide range of topics. See below for a taste of what has been discussed so far, this year.
Have a look as they are all on line, the link is below as well as links to a couple of our favourite groups.

Also have a look at the links on Tynedale Transformed website for groups who are active in the Tyne Valley who have participated in our events in the past.

Finally, keep safe and keep talking about the politics of change. Hopefully we will be able to meet in real life soon, until then, we will be sending out Second Sunday News every Second Sunday. If you have any items you would like included please contact usby email info@tynedaletransformed.org. or via the website

P.S. Reasons to be optimistic. According to a poll by Electoral Calculus, published on the front page of this week's Hexham Courant, Guy Opperman would lose his seat if there was a General Election tomorrow. Eventually there will be an election tomorrow!
Hexham Debates Series 15 2022
What's left of Global Britain after the Afghanistan debacle?
Michael Clarke, Associate Director, Strategy & Security Institute, Exeter University
Authoritarian Contagion: The Global Threat to Democracy
Luke Cooper, Associate Researcher, London School of Economics
Will the lights go out?
Richard Black, Senior Associate, Energy, Climate Intelligence Unit
https://hexhamdebates.wordpress.com
Other links you may want to look at are:
The New Economics Foundation. Which has some interesting ideas around a new economic order Together we can change the rules | New Economics Foundation
And for some good old lefty articles about everything go to Tribune Magazine
Tribune (tribunemag.co.uk)