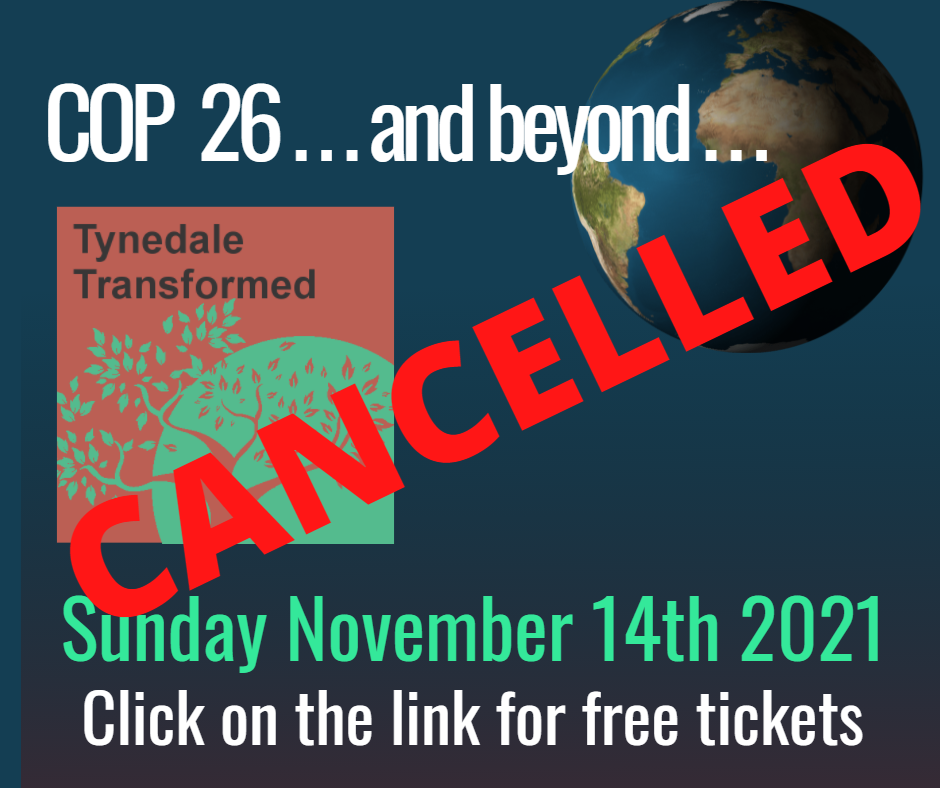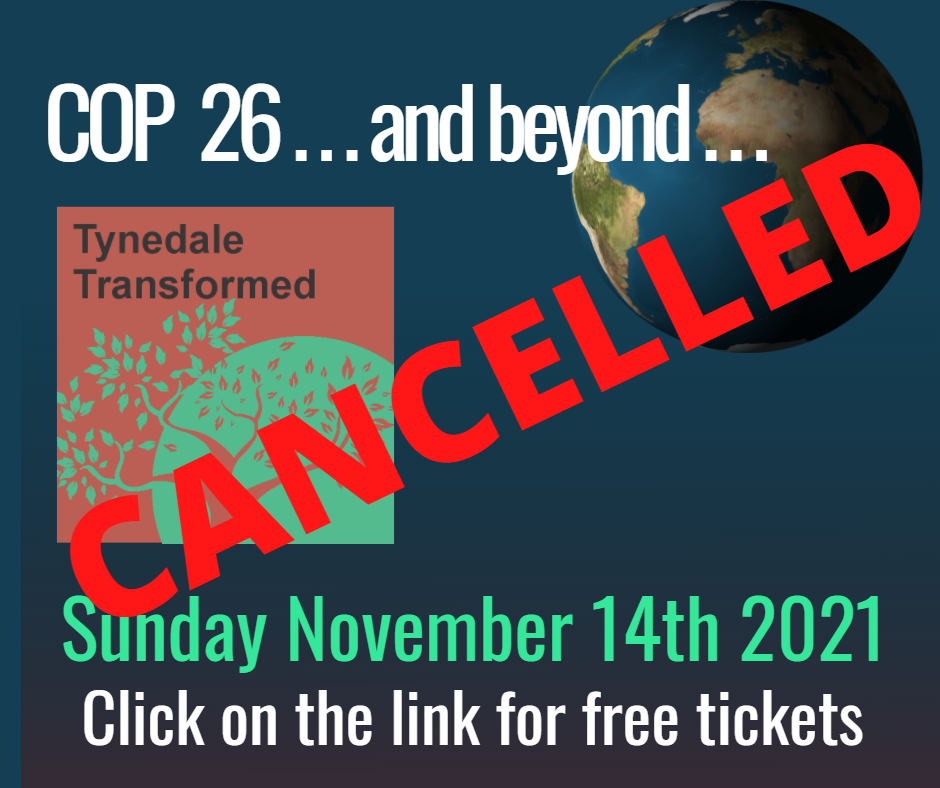 Tynedale Transformed is sorry to announce that we have had to cancel our events on COP26 on 14th November.
This is due to unforeseen circumstances and we plan to hold the day in the new year.
However, we do have lots of up to date resources on our on Climate Change so please take a look.
Apologies for the inconvenience caused.
Best wishes
The Tynedale Transformed team
---
---
Hexham Debate. A chance to listen again to the Youth Climate Debate from February which provided a platform to young local climate activists who have participated in the Friday School Strikes, marches, workshops and climate groups. They will articulate their feelings, hopes and fears for the future of the planet and what needs to change. This link is already live so you can watch it at your leisure.
This debate was facilitated by Tynedale Transformed.
---
The article we were going to "Read all About" and discuss is available her for you to read and think about.
The Cause: "Global Elites Can't Beat Climate Change, We Need a Mass Movement" By Max O'Donnell-Savage. Published in The Tribune Magazine 2/11/2021.